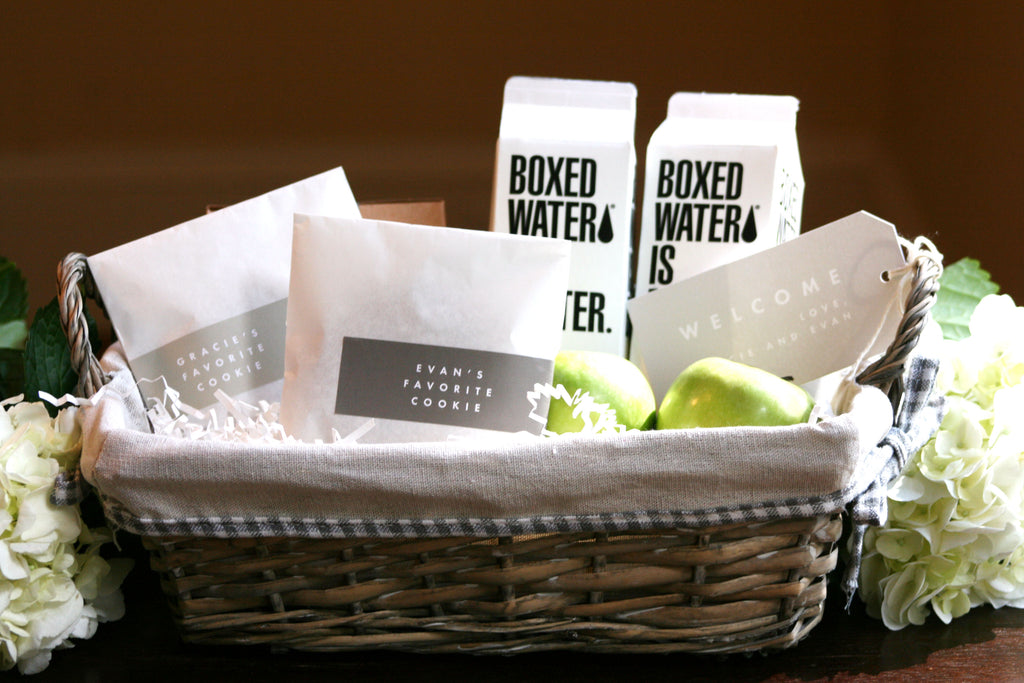 Are you swooning over the high-end welcome gifts and event swag you see in your Instagram feed? (I know. They're drool-worthy.) You' love to just hand it all over to one of those "artisan welcome gift services" but realize that your wedding budget wouldn't love it quite as much. 
Don't worry! Take advantage of Castleberry Hill's signature Custom Gift Design Service. 
Brainstorming. Product Sourcing. Welcome letters. Packaging and Labeling. Castleberry Hill is here to walk you through the process of sourcing and assembling a perfect welcome gift or wedding favor. Without the fancy gift design markup.
Here's how it works: We help you curate the contents, direct you to the perfect vendor sources to purchases them from, provide the ideal packaging and labeling, create a blueprint for assembly and hand it all over to you (and maybe your bridesmaids?) to put together a picture perfect welcome gift or favor.
P.S. We also love to help design corporate gifts!
Let's find out if we're a good fit! Fill out this form and we'll be in touch very soon! You can also reach us via castleberryhillstudio@gmail.com