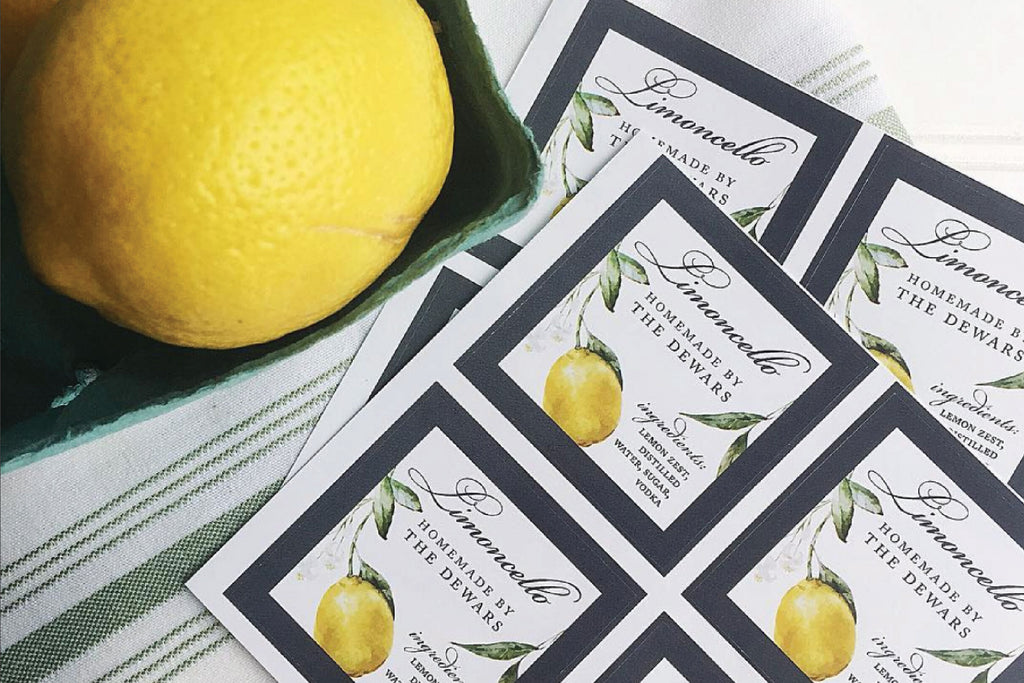 ....make limoncello! 
Among the cool things about limoncello (there are so MANY!) are the beautiful bottles it's displayed in. Classic tall and skinny bottles, large and round wine bottles, fat and squat mason jars, and mini travel-sized bottles, I love the variety! But it can make labeling your limoncello a challenge! 
It's projects like homemade limoncello and those cool glass bottles that I live for. I offer my designs in dozens of sizes and never mind reformatting to fit your jar. Take a look at my list of sizes and see if you can't find the perfect shape for your project.
Good news! The same goes for homemade jam, and honey, and olive oil, and apple butter, and pie, and spices, and hot sauce, and salsa, and wine, and guacamole, and arancello, and vanilla, and ...