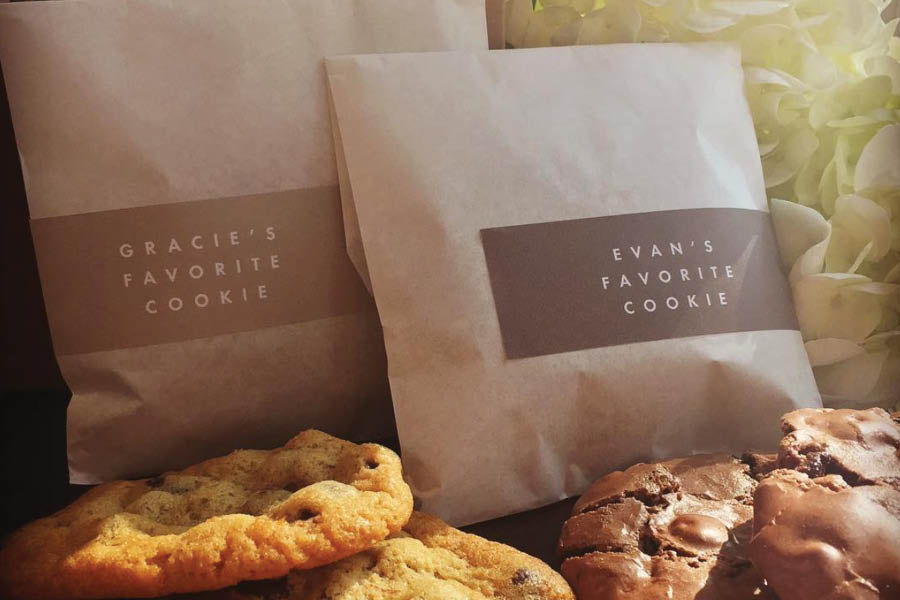 In search of: One bride who likes clean, modern design and cookies!
After the lush florals, gorgeous hand lettering, and romantic palettes of the last few years, I can't tell you how much I love a wedding that opts all-in for clean and modern design. From the monochromatic color scheme, to the bare bones typeface, to the "just the facts, ma'am" text, the overall look of these favor labels is a breath of fresh air.  This design, which started out as a custom order from Gracie (thank you for the inspiration, Gracie!), I think just might be a harbinger of things to come in wedding paper design in 2018.
*fingers crossed* A girl can hope, right?