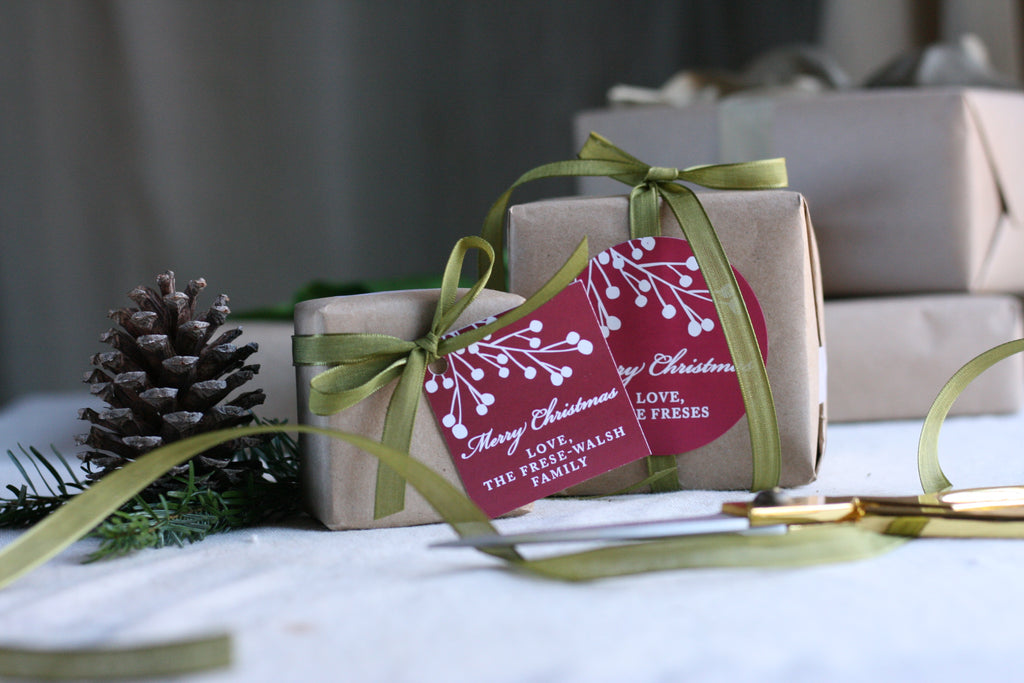 Ok, ok, I'm late to the party this year, but I'm finally rolling out a few new designs for the holidays. They're simple and understated and a move away from the hand lettered and chalkboard holiday items I've been rocking for the past few years (which I still love and are still best sellers, btw).
A few of them, like the buffalo plaid initial stickers shown here,  are also completely individualized. What do I mean by this? You can order a set of 12 stickers and have them printed with up to four different names or initials, perfect for labeling individual presents and keeping all your gifts straight on the big day. Bonus: you look like you're one pulled-together gifter with custom printed stickers or tags for everyone on your list! (I mean, seriously!?)
And what's easier than stickers? Easy, plus custom, plus Christmas, does is get better?