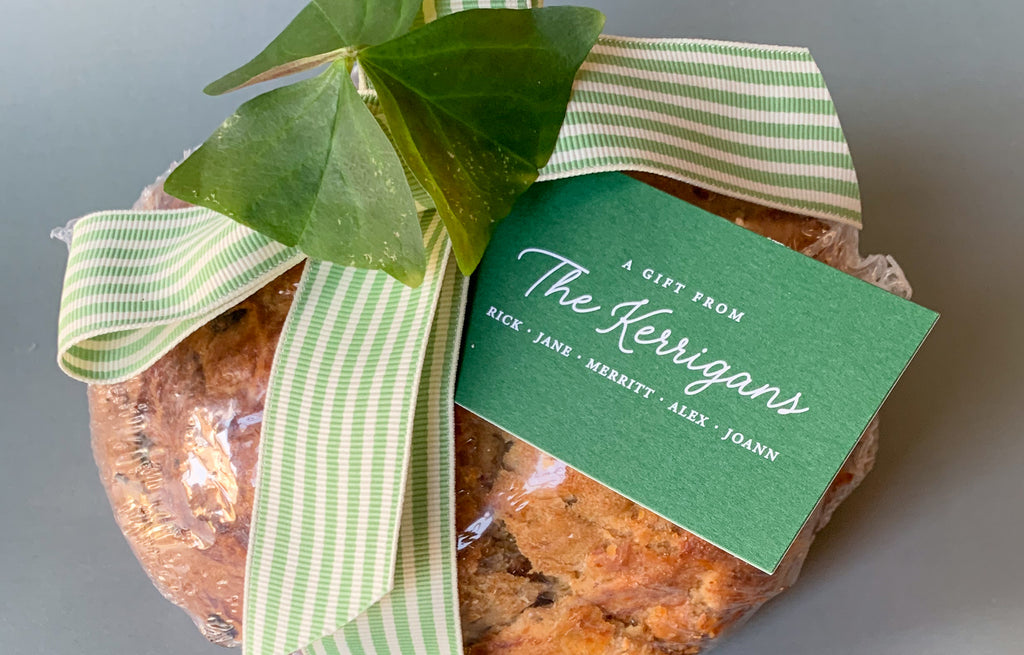 I'm very Irish. Verrrrry Irish. So it's exciting for me to be sharing the very first of Castleberry Hill's Sweet Gifting Suites on the eve of St. Patrick's Day. Exciting, and hopefully lucky!

What is a Sweet Gifting Suite? It's a plan for a gift with instructions and packaging ideas to make it all a bit easier! And while the whole idea of gifting itself can be a little extra, I promise that these gifts will be thoughtful, useful and above all, simple, while still being as special as our people deserve!

Simple, but special. That's Irish Soda Bread all over! It's a favorite in my family, but baking a loaf has proved harder (for me!) than finding a Leprechaun's gold. (Mine always end up weirdly dense.) So like any canny Irish girl, I've outsourced the heavy lifting to Whole Foods, though a local bakery would be a great option, too. Add some ribbon and a tag and you've got a gift that any folk (Irish or no) would be glad to get.
The gift tags shown can be purchased here.
Below is the Gifting Suite! Happy St. Patrick's Day!